And so we hit the road.  We divided the trip into about 4 x 800 km days.  First morning out coincided with Remco placing a gravestone in Wolseley SK for Mom and John.  4 Years I've been waiting and being that it was directly enroute – we stopped in for a peek.  If you click on the pic and see the full size verions you'll notice that we added the opening line from the Optimist Creed (Promise yourself to be so strong…) at the bottom of the stone.  Pretty sure, Grandpa Bray and Mom would have liked that!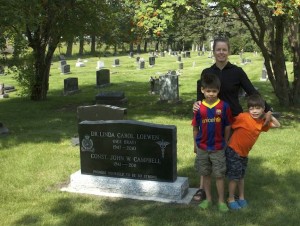 Speaking of Grandpa Bray, Wolseley SK was both mom and John's choice, as oddly both of their families were from Wolseley and indeed if you go to the Wolseley Cemetery it is all full of Bray's and Campbell's as far as the eye can see.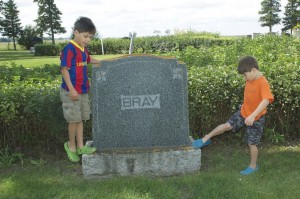 Bray's like my Great Grandparents Chas and Tinsellena Bray.  Hardy folk that Tinsella was!  My grandfather George was the youngest of her 20 children.  Yikes!  We believe Tinsellena may also be the genetic source of the nose my brother and I have been burdened with since birth…
Overnighted in Winnipeg.  I apologize to everyone we did not see while we were briefly there.  We had to choose, friends or polar bears.  If you've been to the new polar bear exihibit at the Assiniboine Zoo I know you'll for give us!  Even Gramps thought it was shockingly fantastic!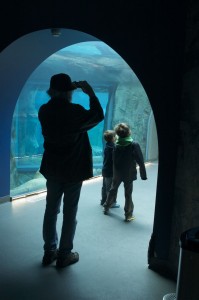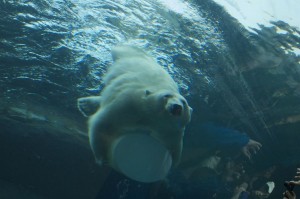 From there we continued on East, the road narrowed to two lanes and got twisty and curvy as all heck, and the speed limit dropped to 90km/h.  90!  2000 km at 90 km/hr makes for a really really really long road trip.  But fortunately it turns out Canada is pretty nice even beyond the borders of SK.  We followed the north shore of Lake Superior all the way through to Sault St. Marie, stopping at a number of lovely Provinvcal parks including Neys and Lake Superior Park.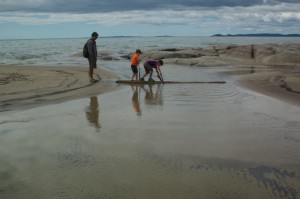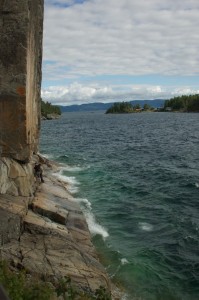 After a night on the waterfront in the Sault, we started out on our 4th day driving East.  We took a break in Sudbury visiting the mining museum, which didn't quite out do the polar bears, but came very close with an actual hour long trip down into a mine.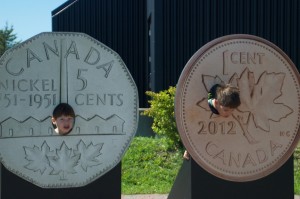 And ended that day, our last long day, just east of Petawawa (think military!) in Pembroke ON. I was feeling really really done with the road, and starting to have weird bouts of deja vue.  Didn't I already move to Ontario back in 1993?